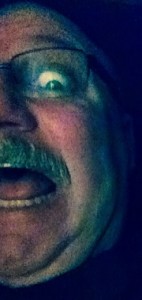 Born in 1962, I grew up in the farm country of Delaware County in East Central Indiana. After graduating from Wes-Del High School in 1980, I tried college life at Taylor University. The school did their job, I just wasn't very… collegey. I joined the military and enjoyed serving 10 years in the United States Navy Submarine Service. As a shipmate once said, "It's <the sub service> the closest thing to being an astronaut I could be."
Through the years I have worked many jobs. From deckhand on a submarine, to Armed Security Guard, Document Specialist, and author of several books.
I also enjoy raising vegetables and herbs in raised bed gardens, bantam chickens for eggs, and rabbits for meat. I continue to manage a large aquaponics system on the grounds of my church in Pensacola. I also attend the Panhandle Writers Group of Milton, Florida.
You can follow me on Facebook, Google+, MySpace, LinkedIn, and Twitter (theadfaircloth).